Current Calendar
We offer two six-week sessions in both the Spring and the Fall. Due to weather conditions and our senior horse herd, we take breaks in the summer and winter months.
Please note that we offer both riding and non-riding options. For riding, we have a 220 lb weight limit due to the age and size of our horses.
FALL 2023
Session 1: September 5 – October 13
Session 2: October 23 – December 8, No lessons November 20-24 (Thanksgiving)
Remember to follow us on Instagram or Facebook for updates!
Register Below
If you rode with us in 2022 or Spring 2023: Returning Client
EVERYONE ELSE: New Client
After filling out one of these forms online, if this is your first season with us THIS CALENDAR YEAR please also sign the PROGRAM POLICIES and RELEASE FORM and email to us as a PDF or print and bring to the stables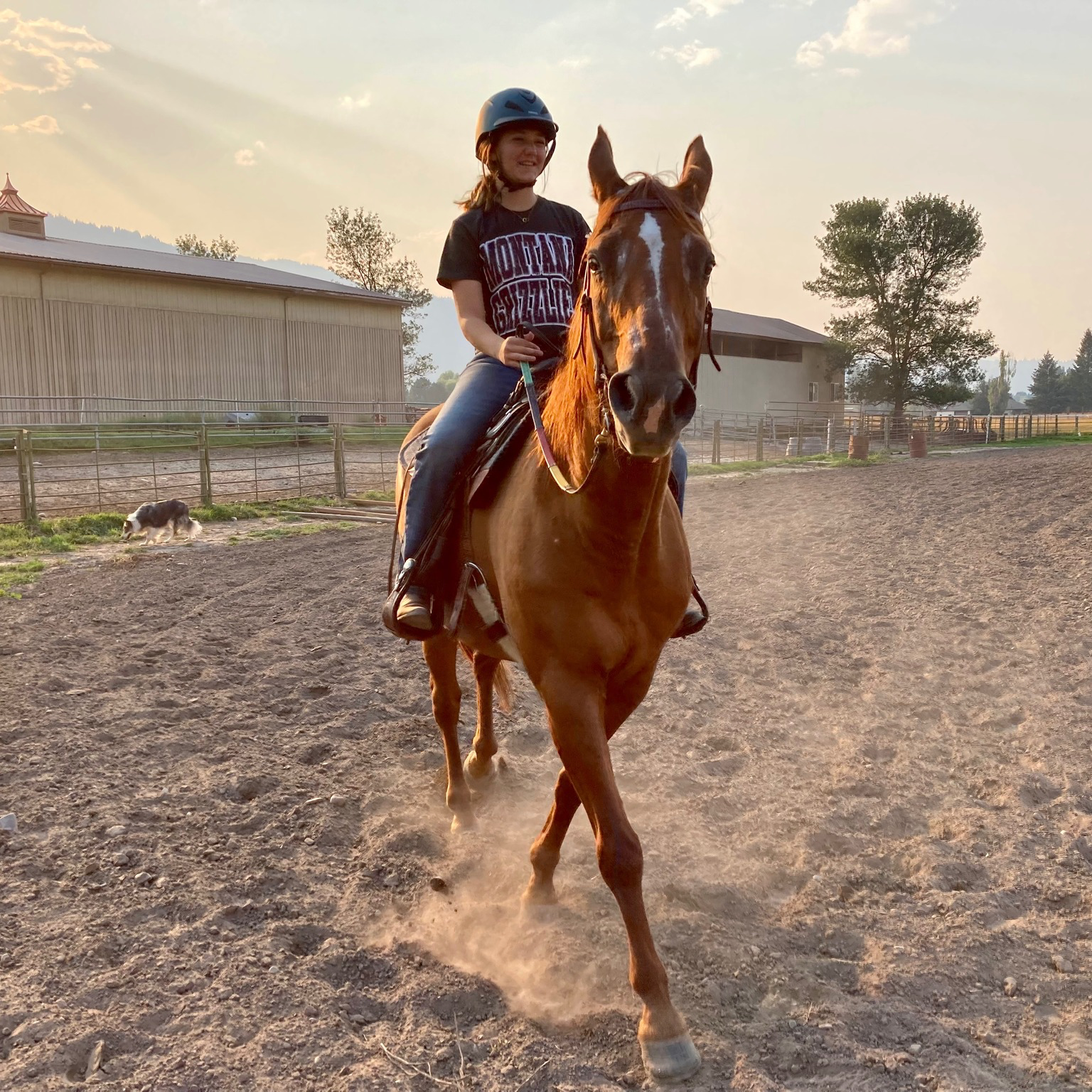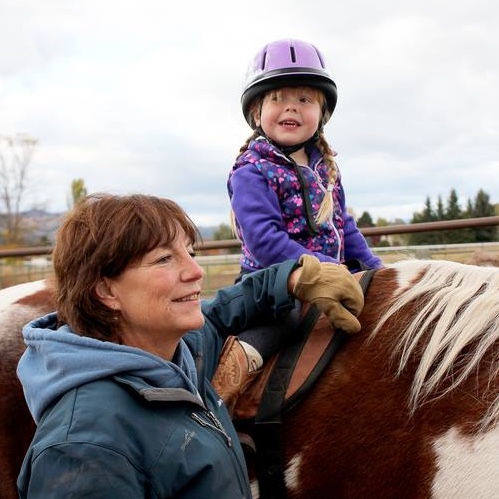 Therapeutic Riding & Lessons
Trotting Horse Therapeutic Riding is dedicated to providing equine assisted therapy and accessible recreation to Montanans in need. During Covid, we also expanded our services to teaching beginning riders of all ages.  Our services include, but are not limited to:
Equine-facilitated mental health
Accessible outdoor and physical recreation for all abilities
Youth & Adult education in grooming and stable management, riding and groundwork
Services in human growth and development to serve wide ranging audiences for educational purposes such as: leadership training, team building, and other human capacity enhancement skills for the workplace and daily use through equine interactions
Stables & Boarding
Trotting Horse is close to Missoula out on the beautiful Big Flat. We offer a relaxed environment to enjoy your horse in the way you choose. We have both an indoor arena and outdoor arena, round pen, wash bay with hot and cold water, shared tack storage as well as individual storage. Our pastures are irrigated, each offering automatic waterers and loafing sheds. Our hay is grown on the property and fed twice daily through the winter. Owner/manager on-site.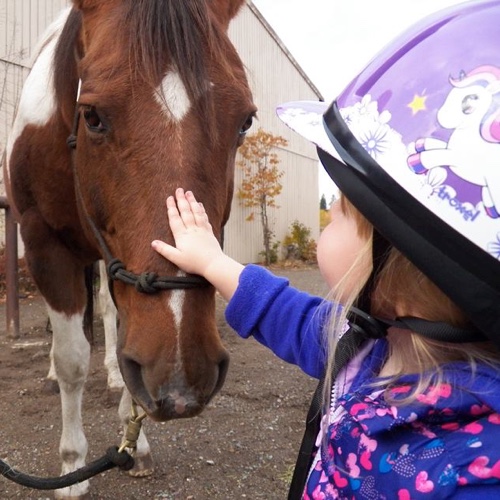 These donations help keep the lights on and the horses healthy. THTR relies on this support to underwrite financial aid to riders, purchase new or special equipment, horse supplies, staff salaries and routine maintenance to ensure safe, effective, and quality horse-related programs.
Trotting Horse Therapeutic horses are an integral part of the program and a majority of our horses are donated.
Please consider THTR's  "Adopt-A-Horse" program to help manage our annual horse expenses.
In-kind Donation
THTR welcomes all kinds of goods and services. Please complete the contact form, or contact Cyndi directly if you have an idea for helping.
Who can help
Anyone over the age of 14 with an interest in being of service

Those with no prior horse knowledge (but it can be very useful!)

People with just a few hours a week available; your schedule is our schedule!
 Help is sincerely appreciated in various capacities
Sidewalkers (friendly horse-loving people who walk next to the rider)

Horse leaders (with a little training you can become an expert wrangler)

Behind-the-scenes helpers (fundraising, printing, special-event coordinator)

Donate your therapeutic services (for OT, PT, and Speech professionals)